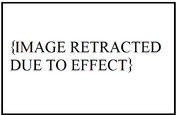 ITEM: SCP-006

CLASS: KETER
Description:
Edit
SCP-006 is a really cute picture of [RETRACTED] when she was a young filly.
When this picture is viewed by anypony, they will suffer from "Diabitus".
If this is not treated by medical ponies they will die.
Containment Procedures:
Edit
The picture is to be kept in a frame of natural wood and decorated with butterflies.
This must be covered by a butterfly patterned cover and locked in vault ## at site ##.
No pony is to look at this picture unless there is a medical team present.
-Recommend use SCP-006 as memetic agent - DR [RETRACTED]

-Accepted - O2


This work is licensed under the Creative Commons

Attribution-ShareAlike 3.0

License.